ONLINE REPUTATION MANAGEMENT IN INDIA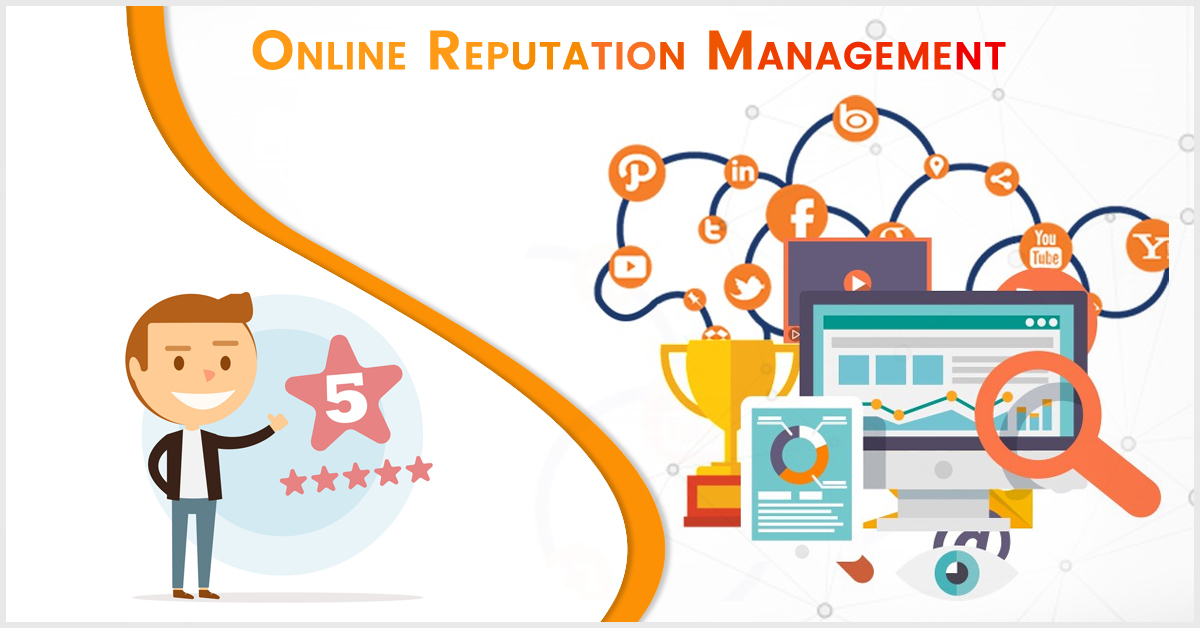 At Technology Drift, we help to promote reliable ORM services to overcome the negative reputation and create a positive image. A good online reputation is hard-earned, and companies spend a lot of time and money building their brand image. Our Online Reputation Management services help you build and maintain the trust of your customer in your product and services.
So, if you are a start-up and need to build a brand we are here to help you in building your brand with our Online reputation management services. Technology Drift has a full solution of online reputation management, which will help you cultivate a positive image for your brand. Our team of online reputation management specialists uses the best techniques of paid and organic marketing strategies to build a positive brand reputation online. Contact us now!
Is your online reputation hurting your business?
Online Reputation Management (ORM) is the practice of managing a company's online reputation. ORM includes monitoring social media sites, content, brand management, blogs, forums, and search engines to identify negative comments about the company. A company's online reputation is responsible for at least half its market value.
When a company's reputation takes a hit, it can have a significant effect on its bottom line. In fact, according to a study conducted by the University of California at Berkeley, a 1% drop in customer satisfaction can result in a $100 million loss in revenue. Companies use ORM Services to protect their brand image and maintain positive relationships with customers. If a company's name is mentioned negatively in a blog post or forum thread, it can damage the company's reputation.
Now let drive into how to check our brand online reputation
Social Media
Social media is a great way to connect with people and build relationships. However, if you don't take care of your social media presence, it can turn into a negative thing. If you have a bad review, your customers may not trust you enough to buy from you. You could lose sales even though you're providing quality products.
Search Engines
Search engines are a great way to find information about you and your company. But if someone posts something negative about you, they could hurt your business. People use search engines to look for businesses like yours. So, if you have a negative review, it could affect how many people actually visit your website.
Online Reviews
Online reviews are a great way to get feedback from your customers. But, if you don't respond to customer complaints, you could end up losing business. Customers want to know what's going on with their order. And if you ignore them, they might just go somewhere else.
Your Website
Your website is where your customers spend most of their time. If you have a negative review on your website, it could hurt your business. Even if you've done everything right, if someone writes a bad review, it could cause problems down the road.
Bad Press
Bad press is when something happens at your business that gets published in the news. It could be anything from a lawsuit to a fire. Once it's out there, it becomes hard to control.
Bad Reputation
A bad reputation is when someone says something bad about your business. It could be a rumor or something that really happened. Either way, once it's out there, you can't do much about it.
Negative Comments
Negative comments are when someone writes something negative about you. It could be anything like a complaint or a negative review. If someone posts something negative about your business, it could hurt your future business.
Take charge of your reputation online and build a positive brand image with Technology Drift ORM services.
WHY TECHNOLOGY DRIFT FOR ONLINE REPUTATION MANAGEMENT SERVICES?
Technology Drift is a reputed digital marketing agency that provides the best ORM services in Delhi, India. We enable you to present the best of your brand online as we manage your reputation on the internet and build a positive image of your brand.
Protect Online Health of your Brand
Uploading customer testimonials on social media platforms
Gathering online buzz and reviewing your brand on all major review sites
Bring Reliable ORM Services At Your Doorstep
Countering negative posts and comments to protect your online reputation
Regular monitoring and management of your brand to ensure that your online reputation stays healthy
FAQ'S
Online Reputation Management (ORM) is an important part of digital marketing as it helps you in building your brand and maintaining online presence.
When it comes to the best ORM strategies, you have to pay attention to the following:-
Enhance your Internet Presence.
Pay Attention and be regular with your Social Media accounts.
Grow your Online Visibility of Brands & Products.
Pay attention to your Online Reviews.
Pay attention to your Customer's problems.
An effective ORM strategy requires constant attention. Monitoring websites and forums 24 hours a day, seven days a week is not feasible for many small businesses. To keep up with the pace of online activity, companies should hire a team of employees who specialize in ORM.
Monitoring your online reputation is necessary. You should have some way to track what people are saying about you online. If you don't know how to do this, there are many tool that keep a look at your branding & online reputations or you can also take help of your digital marketing agency to monitor your online reputation.
Negative online reputation is something that everyone deals with at some point. Whether it's a few bad reviews or a lot of negative news, dealing with negative online reputation is just a matter of time. There are many ways to handle negative online reputation. One way is to respond to these reviews or find out the reason for this bad news. Responding is a great way to show that you care about your business and want to make sure customers get what they pay for. Another way is that you can hire an online reputation management agency for it to save your time.
Reducing the risk of reputation is a little different than reducing negative online reputation. Reducing the risk of reputation means making sure that you're doing everything possible to avoid having a bad reputation in the first place. This can be done by taking care of your employee, your customer, your business and having complete information about your industry.
Repairing your reputation online takes time. However, if you've done everything right, repairing your reputation online shouldn't take much longer. But definitely the repairing time will depend on how much damage is done to your online reputation.
ORM costs vary based on the number of websites monitored, the frequency of monitoring, and the level of service provided. Smaller businesses may only need to monitor a few websites, while larger companies may require hundreds of websites to be monitored.
Most companies choose to outsource their ORM services to avoid the high costs associated with hiring full-time staff. Outsourcing ORM services helps companies save money and focus on core business activities.