Our Services
Technology Drift is one of the premium digital agency based in India. We have a professional skilled team that will guide you and help you in meeting your digital requirements by increasing your digital performance. If you're serious about your digital performance then you are on the right place.
Go to Website Designing
Website Designing
Design your website considering user experience in mind to create noticeable impact on your audience.
Latest news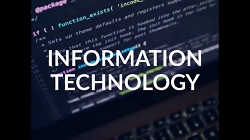 Indian IT services providing companies like Tata Consultancy Services, and Wipro may get the benefit from global banks such as JP Morgan, Bank of America and Citigroup. As there are set to increase technology spends in the year ahead, analysts said, even as they face a short-term blip in discretionary spending due to the Covid-19 Read more about Indian IT firms to benefit from large US banks in 2020[…]
Previous
Next