With the boom of the internet we have seen massive bloggers coming up and putting up their thoughts in front of people with the help of platform Google, bing and other search engines. Blogging has become a trend these days. However, blogging first started in the late 1990s and with the popularity of wordpress, we have seen a massive growth in the blogging industry as well. WordPress' free version or its simple to use platform help many bloggers to come up and publish their thoughts to the world.
Today in the 21st century, bloggers are not only publishing their content to the world, they are even helping and become an integral part of digital marketing. As it helps in SEO in creating backlinks through many ways, establishing new brand identity, and also helping in lead generation. Now only that it helps people to stay updated with the latest marketing trends. So you should definitely follow some of the best digital marketing blogs.
Best 10 Best Digital Marketing Blogs you should read in 2023
Here we will be providing a list of the best 10 digital marketing blogs that will help you in staying updated with latest digital marketing changes, google updates, bings updated and marketing trends.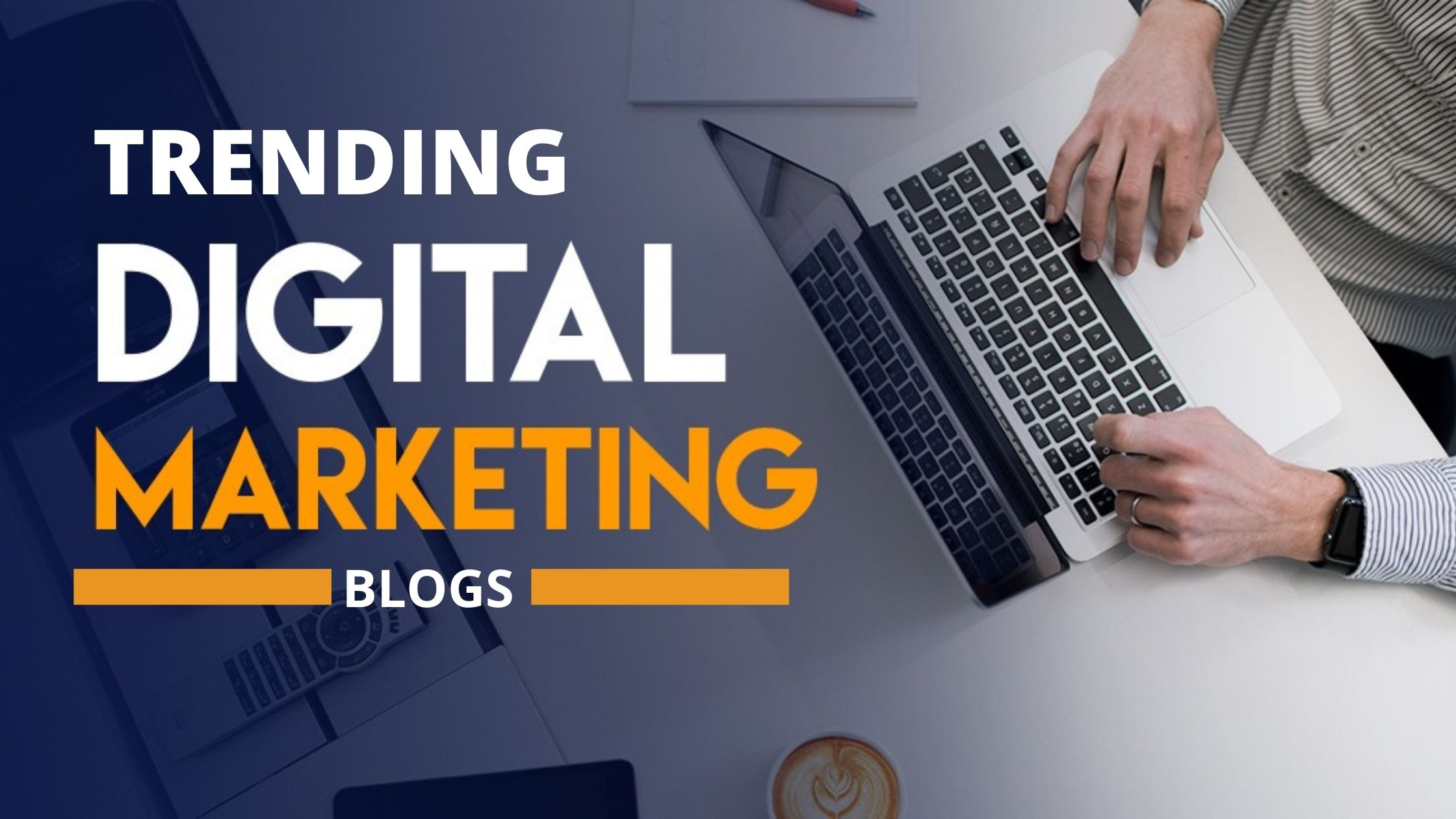 1. Hubspot Blog
HubSpot is another SaaS company that provides all technology solutions in digital marketing. The blog has over 24 million unique visitors monthly. You can get extensive information on topics like branding, marketing, content strategy, email marketing, website designing, social media, etc. That means blogs can help you in end to end digital marketing solutions.
2. Neil Patel Blog
You might have heard about Neil Patel and his blog. Neil Patel is a popular name in the digital marketing industry. He has been acknowledged by many awards, even his name comes in Forbes's top 10 digital marketers. Through his blogs he provides many innovative digital marketing ideas to grow your business and stay updated with the marketing trends. His ideas are awesome and help many small and big businesses to generate more revenues.
Neil Patel blog provides valuable content for freelancers, businesses, entrepreneurs, and many other people who are interested in digital marketing. His blog has over 3.1 million organic visitors per month. If you are looking for a digital marketing blog then it is one of the best digital marketing blogs that you should follow to enhance your marketing strategy, increase your website traffic and grow your revenue.
3. Buffer Blog
Buffer is one of the most popular digital marketing blogs. You can use many useful tips related to social media and its trends. Even these blogs provide you with case studies on social media marketing campaigns that are used by renowned brands.
The buffer has 1.3 million unique visitors per month and it can help you provide valuable content about video marketing, content creation, engagement, etc.
4. Technology Drift
It is India's best digital marketing platform, that has expert digital marketer that provide you valuable ideas on digital marketing strategy, content management, content marketing, google update, social media trends, establishing brand identity, how to scale your business etc.
It has excellent digital marketing blogs who are looking to stay updated with the latest marketing trends and strategy. We first test these strategies yourself then provide you with these marketing ideas. That means Technology Drift only provides you try and tested digital marketing ideas.
5. Search Engine Land
Search Engine Land is a one of the popular digital marketing blogs that you must read. The blog provides you information in all aspects of digital marketing and technology news. Plus it provides multiple updates on a daily basis so that there is no chance of missing any updates if you follow this blog.
The blog has 843 thousand users per month and the basic focus of this blog is to provide latest developments in digital marketing and advertising industry, pay-per-click (PPC), search engine marketing (SEM) including SEO.
6. Moz Blog
Moz offers website analytics and also SEO services to its various clients. It also provided digital marketing blogs for its users. Moz Blog can help you in getting in depth SEO strategy. You can also read some interesting and valuable insight if you follow moz blogs. Plus it can help you in getting valuable insight on how you can analyse your website data on Moz and can get a better insight of it using its own Moz Tool.
Moz is one of the best digital marketing blogs to follow in 2023 and it has 704 thousand organic visitors per month that are following Moz Blog, so become one of them.
7. Social Samosa
Social samosa is known for its best social media content. It helps you in providing content ideas for your social media channel and post as it has thousands of ideas about what digital marketing trends are going on social media.
Social Samosa has a popular blog and has 60 thousand organic visitors per month. It is one of the best digital marketing blogs that you should follow to enhance your social media marketing strategy. The blogs also provide you the list of social media accounts that you should follow according to your niche/categories. It tells you how people are growing their niche in digital marketing.
It is your go-to website to stay updated with the latest trending social media campaigns and strategy. You can also read different case studies or in-depth analyses of different businesses in their blogs.
8. Shout Me Loud
Shout Me Loud is a digital marketing blog that has started for digital marketing beginners. It provides tips on how to deal with the basics of digital marketing, how to start blogging or select a niche, how to start affiliate marketing, basic SEO strategies, WordPress tutorial, basic social media marketing tools, etc. If you are starting your career in digital marketing or want to learn the basics of how blogging works, SEO, etc, then Shout Me Loud is the best digital marketing blog for you. It has 50 thousand unique visitors a month.
9. Marketo
Marketo is owned by Adobe and it is an American SaaS company that focuses on making marketing automation software. The company's main goal is to make marketing technology automated for doing tasks and gauge marketing engagement. The blog has 29 thousand visitors per month. The Blog is capable of providing you the answers to most of your questions in the field of digital marketing. Even this blog is very informative for beginners who want to know about digital marketing.
10. Digital Deepak
Digital Deepak is one of the best digital marketing blogs in India that is run by popular personality Deepak Kanakaraju. He is a popular digital marketer and his blog are on marketing Strategy for Facebook or Google, SEO tools, etc. He also put some professionals digital marketer interviews on this blogs.
If you are a beginner in digital marketing , and want to gain expertise, check out the best digital marketing certifications in 2023.